Become a Friend of Rivington Terraced Gardens
The Friends group is open for membership
For £10 a year, you can become a Friend of Rivington Terraced Gardens and contribute to the upkeep of the Gardens.
You will join a group of people with a passion for the area who seek to preserve the fascinating landscape and rich history.
Benefits of becoming a Friend:
A great feel-good factor, knowing that your charitable donation is helping to support the conservation of Rivington Terraced Gardens
A regular newsletter
Priority booking notice for events and open days
Invitations to a limited number of exclusive, members only events and in an annual 'thank you' event for Members, Sponsors and Patrons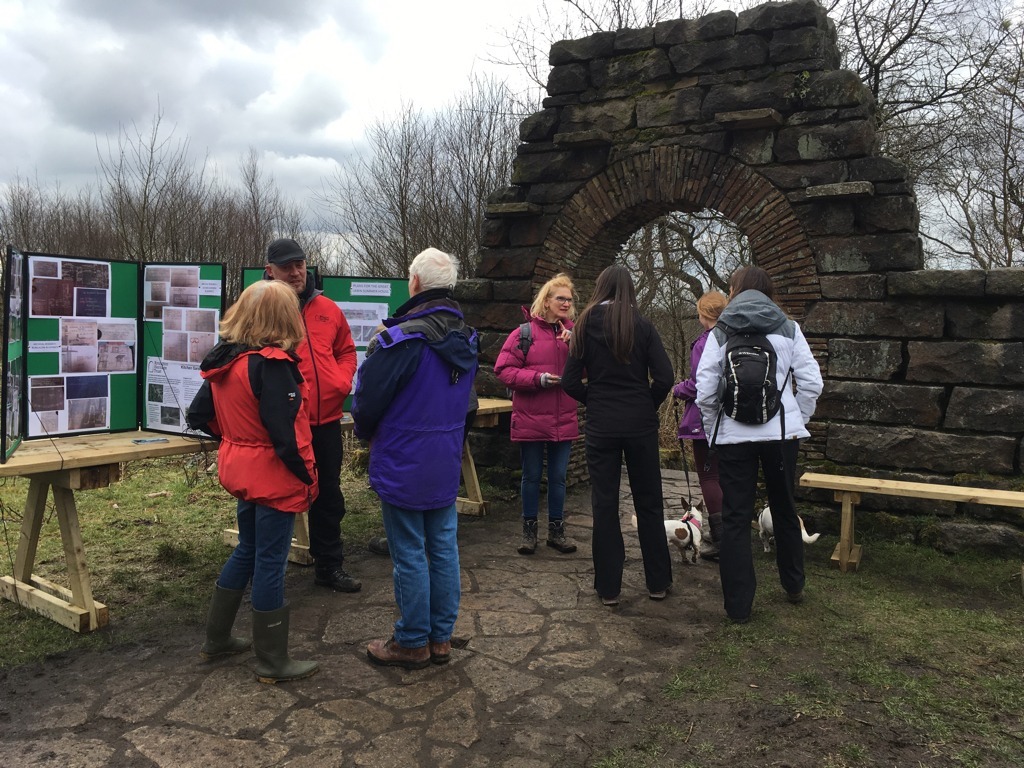 If you want to take it further (no obligation):
An invitation to attend and participate in the Annual General Meeting of the Friends Group, which has been established by Rivington Heritage Trust
Be able to contribute to the development of the Friends annual Activity Plan
Be eligible to stand for election to be a part of the Friends Management Committee
Membership is open to all. The Friends group also has representation on the board of Rivington Heritage Trust.
Any enquiries about membership should be emailed to:
members@rivingtonterracedgardens.org.uk
(Please include the word membership in the message title)
Donations & Sponsorship
You can of course make a one off donation to the Gardens project at any time. You can do this by text – more info here.
If you are considering a larger donation or are a business and would like to sponsor the Gardens or one of our events, please visit the Sponsorship page, and/or email: sponsorship@rivingtonterracedgardens.org.uk.
Frequently Asked Questions:
What will my money be used for?
Help maintain and improve Rivington Gardens. The estimated finance needed to maintain the Gardens, once the restoration work has been completed, is of the order of £60,000 per year. Your membership fee will help towards this sum.
Are you looking for any other sources of funding?
We will be looking for Sponsors and Patrons. United Utilities Water are committed to a significant annual contribution. In addition we will be seeking further grants from funding bodies to help with delivering activities such as working with schools and youth groups.
How can I get more involved?
You can join our existing group of Volunteers (for free) who work to maintain and improve the Gardens, in addition, there is a programme of "non-physical" work involving volunteer led research and investigation of archive material and memories.
Membership creates a means of participating in key decisions and the opportunity to become more directly involved in the committee.
Do I have to become a member in order to continue volunteering on conservation days in the Gardens?
No
Your privacy
Your privacy is very important to us and we will keep your personal data secure. We will only use your personal details to manage your membership and to deliver your benefits. Your information will only be held by us and never shared.
As a charity Rivington Heritage Trust is committed to ensuring information given us by members or those applying for membership is fully protected. Our commitment is as required under the General Data Protection Regulation set out via the Data Protection Bill 2017-19, which came into force on 25th May 2018.