TheItalian Lake
One of the most picturesque areas of Rivington Terraced Gardens
The Italian Lake was one of the earlier areas of the Gardens to be completed. It was designed by the prolific and well-respected garden designer, Thomas H. Mawson.
The Italian theme was inspired by Villa d' Este near Rome, as Mawson was convinced that these Renaissance-style hillside gardens were the finest in the world.
This recognition would have been enough to convince Lever to feature arched loggias, double staircases and balustraded viewing terraces in his grand plans.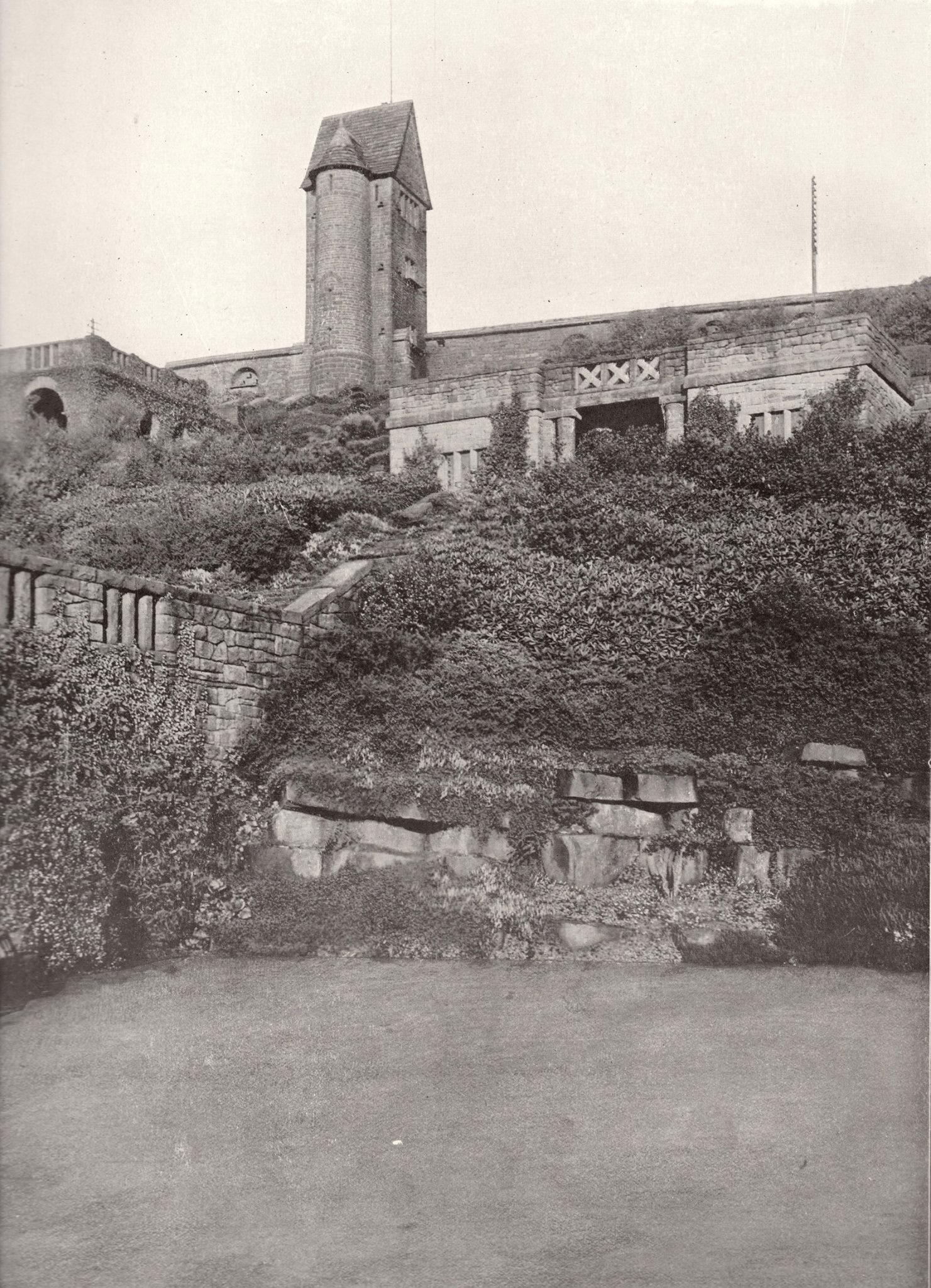 The summerhouses and loggias were built with the intention of creating viewing platforms from which to enjoy the views of the Lancashire plain, the Lake District and Snowdonia on clear days.
The Italian Lake area was used for entertaining Lever's guests, and he would often go boating on the lake.  The ring to tie the boat to the side can still be seen on the far bank.  The paths were constructed so Lever could promenade around the gardens, as walking in the fresh air would help him think.  All the pathways were designed to lead back to the Bungalow.
Restoration
The lake's original puddle clay liner featured the same construction methods and materials as the Rivington reservoirs.  Over time, the lake, waterfalls and Neptune's Pond had started to leak, so the 2018/19 restoration included drainage, desilting and a new concrete liner.  Holly trees have been coppiced to help them regrow to frame the waterfalls, help to restore viewpoints and improve habitats for insects, small mammals and birds.  The drainage from Winter Hill has also been repaired to ensure the waterfalls flow once again as intended.
The newly-restored Italian Lake area was formally reopened by The Right Honourable Sir Lindsay Harvey Hoyle MP on 23rd March 2019, at the first official event in the area since the contractors started work in 2018.  Volunteers worked tirelessly to get the area ready in time for the grand opening, finding paths, steps and other features that hadn't been seen in over 80 years.