The Pigeon Tower
Originally called the Lookout Tower, then the Dovecote Tower, the Pigeon Tower as it is now known was built between 1905 and 1909.
Thomas Mawson, the designer/landscape architect of the Gardens,  liked to create a tall focal point in many of his landscapes, and the Italian Garden section of Rivington Terraced Gardens was no exception.
The iconic tower was commissioned and erected by Lever as a birthday present to his wife, Elizabeth Ellen.
It has four floors connected by a narrow winding stone staircase. The top floor housed a small sitting room with a fireplace and chimney. This upper room is believed to have been fitted with sewing equipment and musical instruments for Elizabeth Ellen's entertainment.
Image courtesy of Chris Brooks, 2018 Calendar Photography competition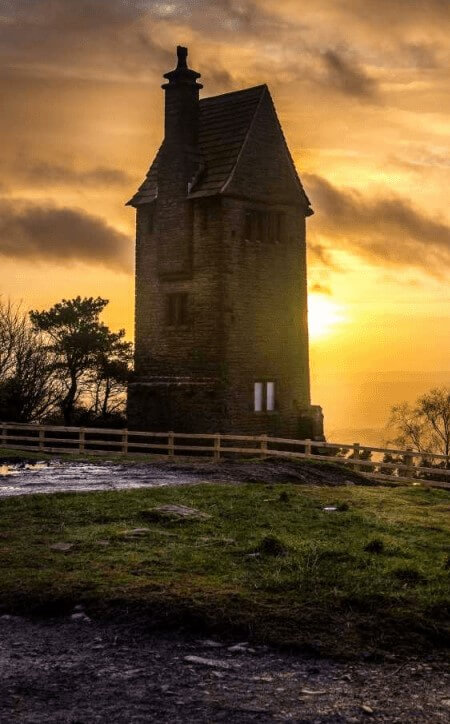 The Pigeon Tower offers spectacular views of the surrounding countryside. However, the windows face to the North, East, and South – and not westwards to the most spectacular views of the plains of Lancashire and the coastline. This tells us that the Pigeon Tower was designed to be looked upon, or looked up to, and not primarily to be looked from; the beautiful cylindrical staircase creates the stunning westerly aspect.
The staircase itself is interesting. Most castles and old fort buildings have clockwise ascending stairs, so that the right-handed swordsmen could fight as they ascend/descend. The Pigeon Tower was never conceived as a defense, and the stairway ascends in an anti-clockwise direction.
On the top floor, above the fireplace, you will find an emblem with the letters spelling out 'WHEEL'. This refers to the initials of William Hesketh and Elizabeth Ellen Lever.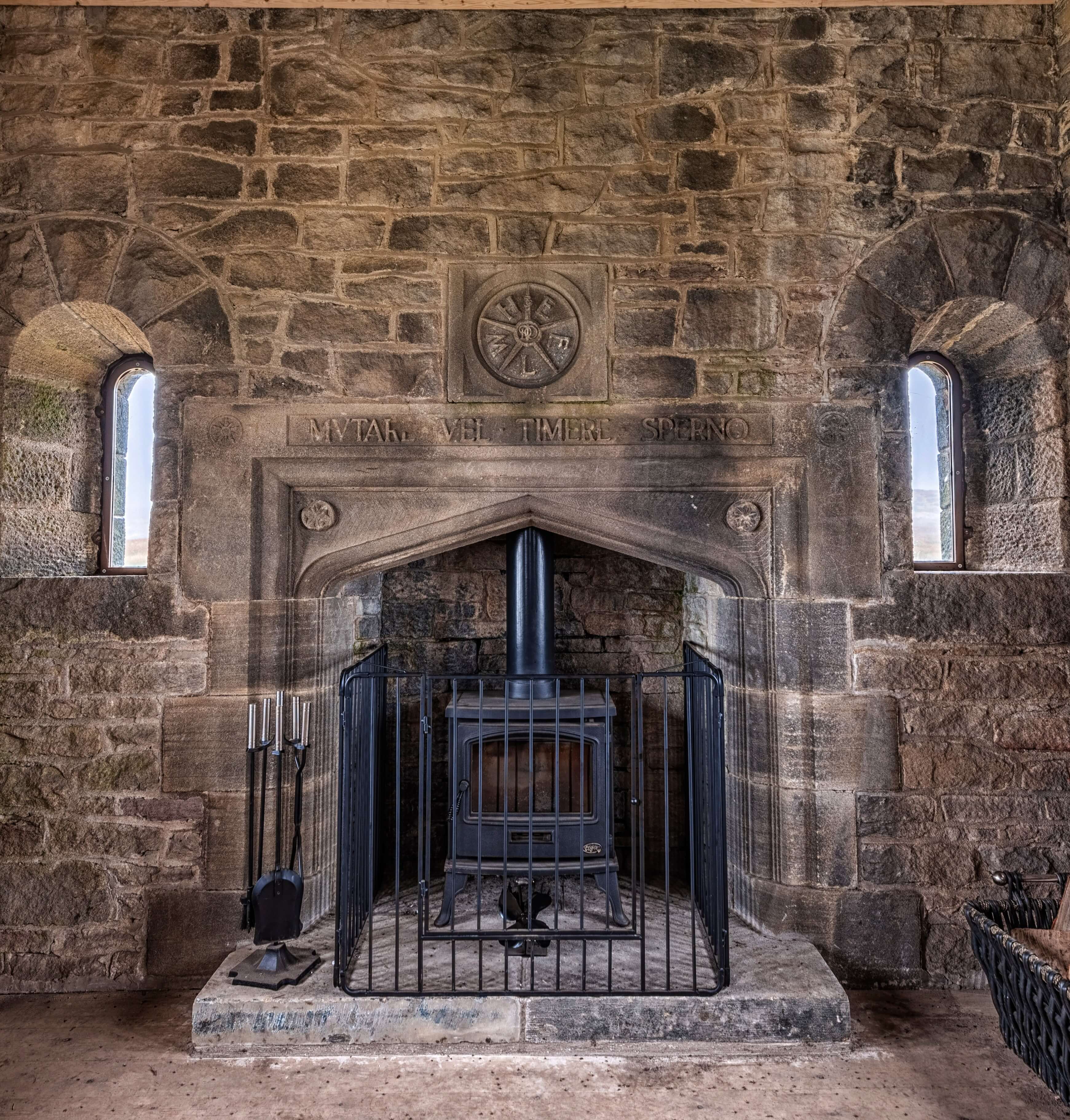 There is also the Latin phrase:
'MUTARE VEL TIMERE SPERNO'
which was Lever's motto and translates to 'I spurn the fear to change', showing what a revolutionary and forward-thinking figure he was.
The wall adjoining the Tower was built to house white doves. The wooden roosting boxes have long since disappeared.
Image courtesy of Jonathan Ellison Photography
Restoration
The Pigeon Tower remains standing today when so many other structures have been lost, purely through public calls for its preservation.
The work conducted through the Lottery Heritage Fund has allowed this beloved feature in the landscape to be restored. With the replacement of the roof, a more aesthetically-pleasing security door with an oak wood fascia and durable polycarbonate windows, the structure is once again safe and will be enjoyed for many years to come.
The restoration has allowed the tower to be brought back into use with visitors being able to go inside the tower, to see fireplace and top floor, and experience the spectacular views offered from inside on Open Days and Events.
Image courtesy of @the.geek.photographer on Instagram