The Kitchen Gardens
Built to provide fruit and vegetables for the main house, the Kitchen Gardens remain a bit of a mystery.
No pictures exist of this area from Lever's time, possibly because they were the working heart of the Gardens and not an area for visitors.  This contrasts with the kitchen gardens that Mawson created for Lever at his Thornton Manor home, which were palatial in design.
The Kitchen Gardens consisted of five bays and a four-roomed bothy, separated from the bays by pools.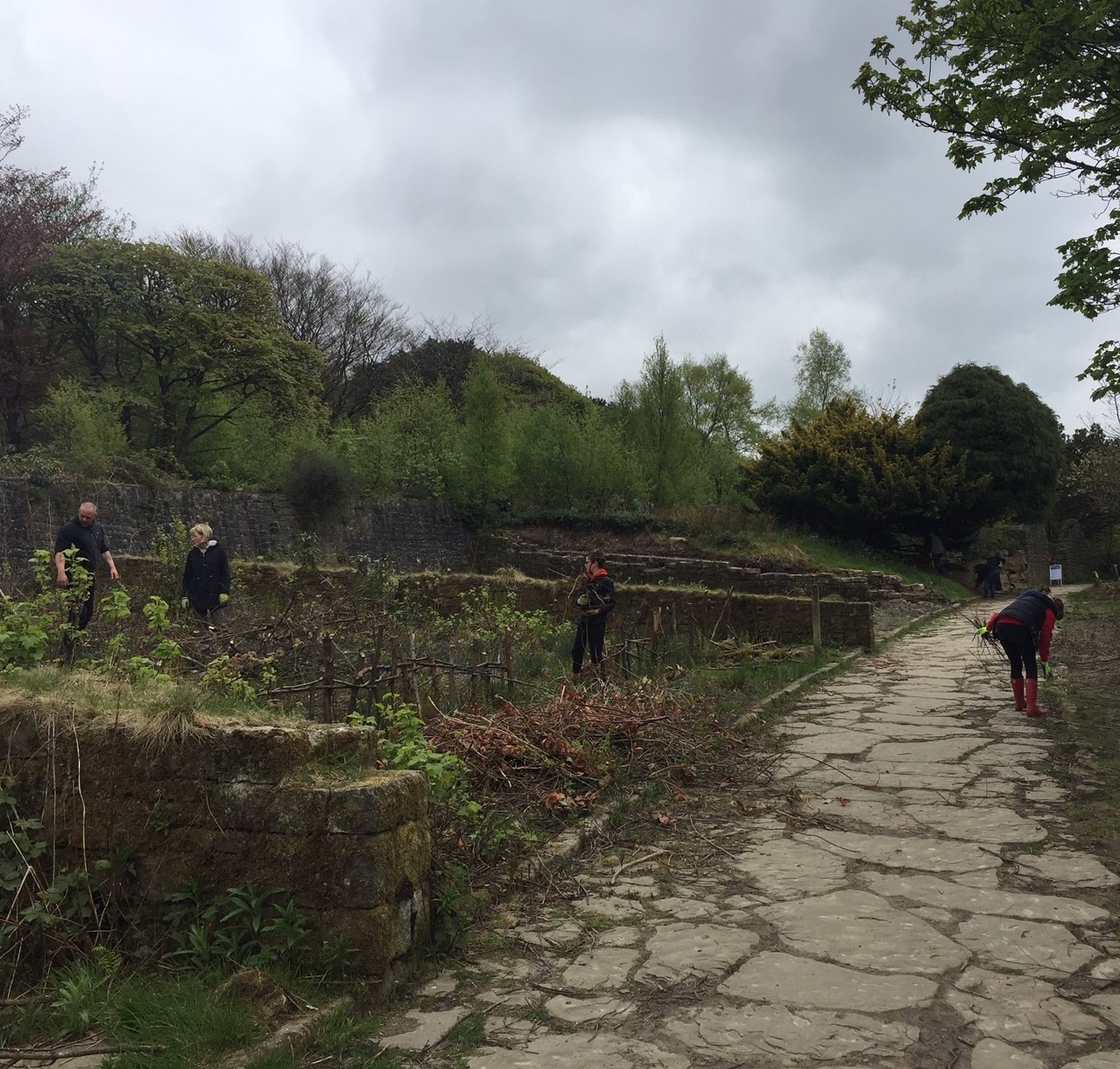 The bay nearest Stone Lodge contained three connected heated greenhouses which produced fruit and vegetables all year round.  You can still make out the lines of the three pointed roofs on the back wall. The greenhouses were heated by a boiler in a building which stood on the other side of the footpath.  Some of the original heating pipes can still be seen.
The next bay still has the descendants of the original redcurrant bushes.
Bay three is the home of the last remaining apple tree from Lever's time, which, although it has at some point fallen over, still produces apples each year. The other fruit trees were planted in 2004.
The bothy stands separate from the bays by a series of pools, which feed the Japanese Lake. It once contained a potting shed, a stable/cart shed and a store room with manure pit. The bothy would provide shelter for the gardeners from the often harsh moorland climate.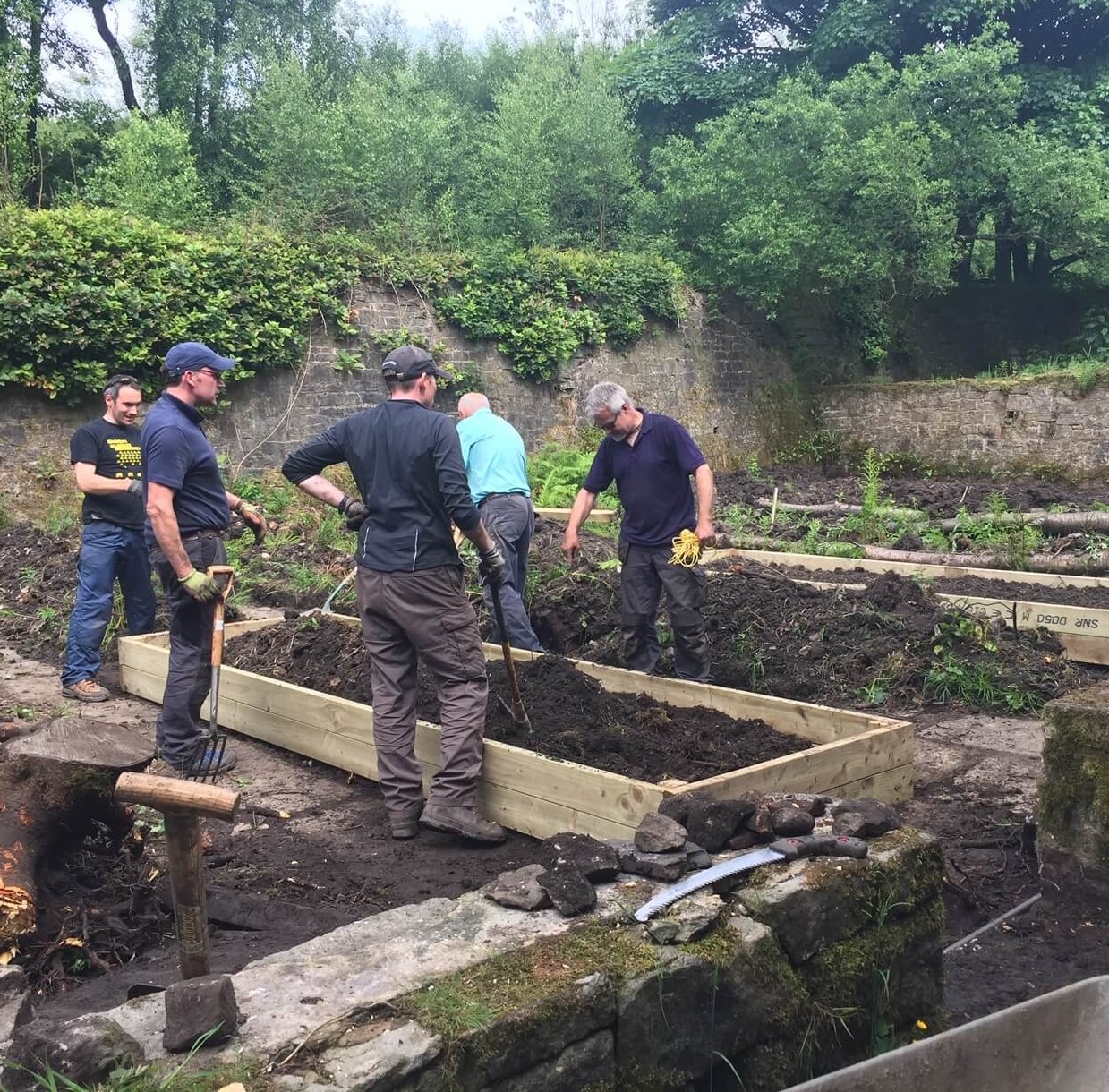 Restoration
All the walls, building remains and pathways have been made safe by the contract work. Volunteers have cleared the bays of rock, rubble and overgrowth, built new troughs in the first bay, and desilted the pools.
What next?
This is an area with great potential, but it needs a huge amount of ongoing maintenance. Perhaps you would like to join our army of volunteers?
The images in the gallery below were taken during the Volunteer conservation days in May and September 2017.