Help us to reach our target
Rivington Terraced Gardens – ways to donate
Raising funds for such a special place can be achieved in any number of ways and we currently reviewing alternative options to achieve this. If you would like to donate or contribute in a way that isn't currently available then please contact us and we will endeavour to support your preferred method.
Rivington Terraced Gardens needs your support
When the lottery funding ends in December 2020, we need to continue to fund the maintenance of the Gardens.
It will cost over £100,000 per year.
But we get over 600,000 visits to the Gardens each year, so this target should be achievable – if every family just gave £1… Please help us to reach our target.
Registered charity no. 1064700
£10000 raised so far this year (since April 1st 2021)
At the end of July 2021, we have raised just above £10000. It's a great start for the year from various sources. We also welcome lots of new "Friends of Rivington Terraced Gardens" who have each donated £10 as well as raising funds through other means.
You can become a Friend too (follow this link) or simply donate now by text – just text RTG and the figure you wish to donate to 70460. For example, to donate £20 text RTG20, to donate £5 text RTG5, to donate £2 text RTG2.
Every penny helps us to get closer to the top of our Tower Target!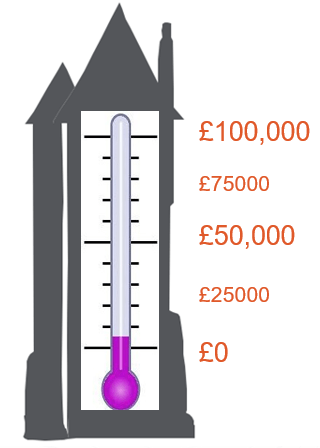 Make a donation
You can now donate via text. Simply send "RTG" and the amount (in pounds) you would like to donate to 70460.
For example, to donate £2, text RTG2
To send £5, text RTG5
To send £10, text RTG10
Virgin Money Giving
Alternatively, you can donate online via Virgin Money Giving, just follow this link to the Virgin Money Giving page to make your donation.