The Outdoor Classroom
Education at Rivington
The Outdoor Classroom can be used for multiple activities, from extended programmes of Forest School sessions and teaching traditional outdoor skills, to hosting school/college and community/uniform groups for educational visits.
We can offer many skills enhancement courses, such as bushcrafts, flora and fauna identification, map reading and orienteering, as well as teaching about the site's history and about the water cycle.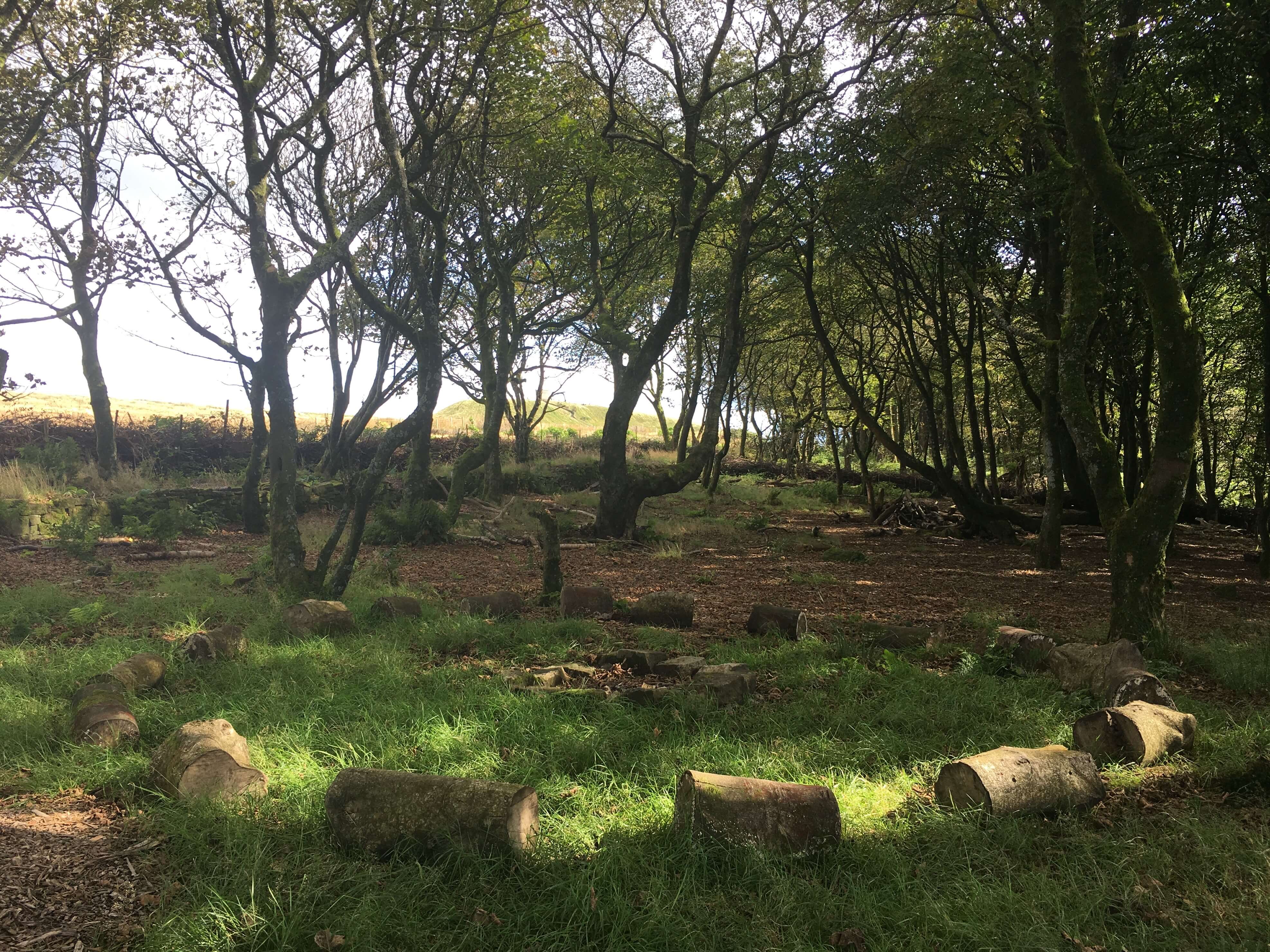 Outdoor Classroom Progress
The first stage of the Outdoor Classroom has been completed with the help of volunteers.
A tall dead hedge runs around the whole perimeter of the site – protecting children from the wind, and creating a safe play zone.
The small opening can be roped off when a session is in progress. This enables younger children
to feel the freedom of exploring 'away' from the adults, while being safely contained in a closed off area.
There's a lovely tree-stump sitting circle for seated activities, and a custom-made permanent fire pit, engineered to ensure it can be used safely without fear of fire spreading.
With the second stage of the Outdoor Classroom, a fund-raising initiative is needed in order to get a waterproof, specifically measured and fitted parachute to go over the sitting circle, protecting participants in rainy weather. With additional funding,  saplings will be purchased and planted to create a large edible hedge along the perimeter running parallel to Georges Lane – this will offer more of a windbreak from the moors and be a good teaching tool in itself.
Furthermore,  a graded path is required to improve access to the site for wheelchair users – making it as inclusive as possible for pupils with disabilities and SEN.
Can you help?
Perhaps your business could sponsor the parachute, or contribute to the path? Please get in touch with us at sponsorship@rivingtonterracedgardens.org.uk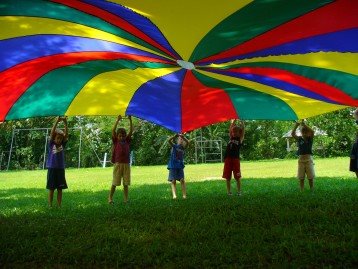 Uniform Groups
We frequently host uniform groups from all around the local area to come up on site.
Why not get your pack involved in activities such as practical conservation tasks, bat and nature walks, fire lighting courses and games/teamwork.
Education packs for teachers and group leaders
Education packs have been shared at Rivington & Blackrod Schools Cluster meetings. They are a great tool for teachers to teach their pupils about the site and its history on their own basis
without needing the help of one of the team.
For more information about educational opportunities in the gardens, please contact the Education Officer at rtg@groundwork.org.uk