Volunteer Conservation day
2 October 2021
From 09:30 to 16:00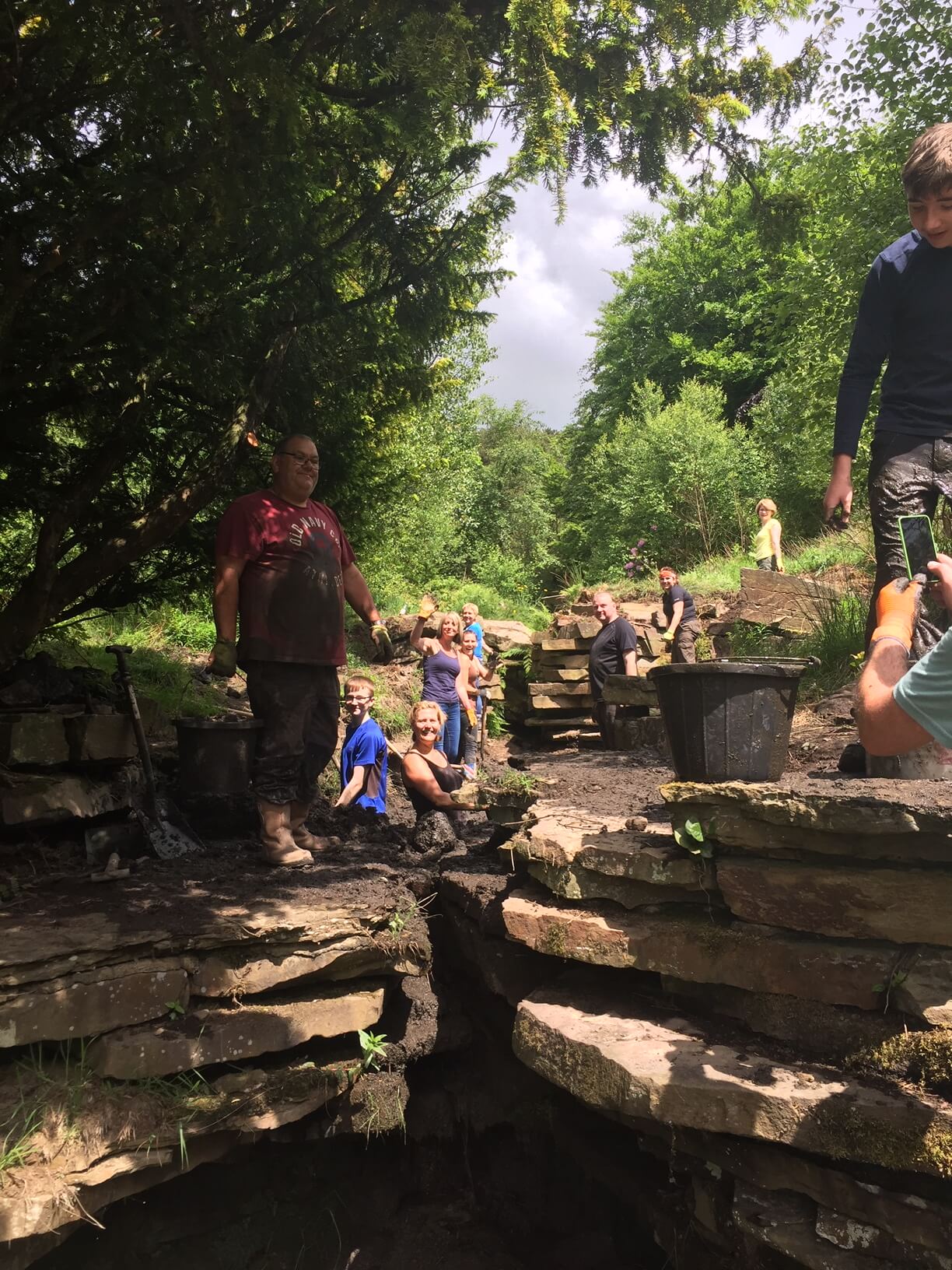 Join the gang!
Meeting at Lower House Car Park at 9:30-9:45am, we regularly get between 30 – 50 volunteers turning up to work on the gardens. Activities differ according to ability – everyone is welcome. We clear pathways, build fences, plant trees, chop down trees, clear ponds, work in the Kitchen gardens,… all to repair and conserve the gardens.
All tools and gloves are provided. Please wear walking boots or wellies, and wear suitable clothes for the weather (bring waterproofs if it's wet, and lots of layers to keep warm).
Please bring drinks, snacks and a packed lunch.
You don't have to stay the full day, come along and join us for a couple of hours.
This is a free activity.
Family-friendly – There are a number of children who come along, obviously the older they are, the better, for handling tools etc. The youngest volunteer so far is 6 – which is on the young side.  We'll try to take time out to teach some bushcraft skills if we can, however the emphasis is on the garden restoration work.
Come alone or with friends – this is a great way to get out and make new friends. Most of the regulars came alone, and we now have friends for life. We will socialise and have meet-ups away from the gardens too. (Any excuse for a party!)
Dog-friendly: This activity can be dog-friendly, depending on your dog. Some dogs come along, they stay close to their owners and are friendly to other dogs. You decide. (It's difficult to swing a spade about while holding a dog-lead.)
This is also an opportunity for learning – we will be offering training courses in the near future.
Meeting point: Lower House Car Park at 9:45 (Find us on Google maps by searching for "Pigeon Tower Car Park")