Festival of Light: Thursday 16th – Saturday 18th April 2020
16 April 2020
From 6.30pm to 9.30pm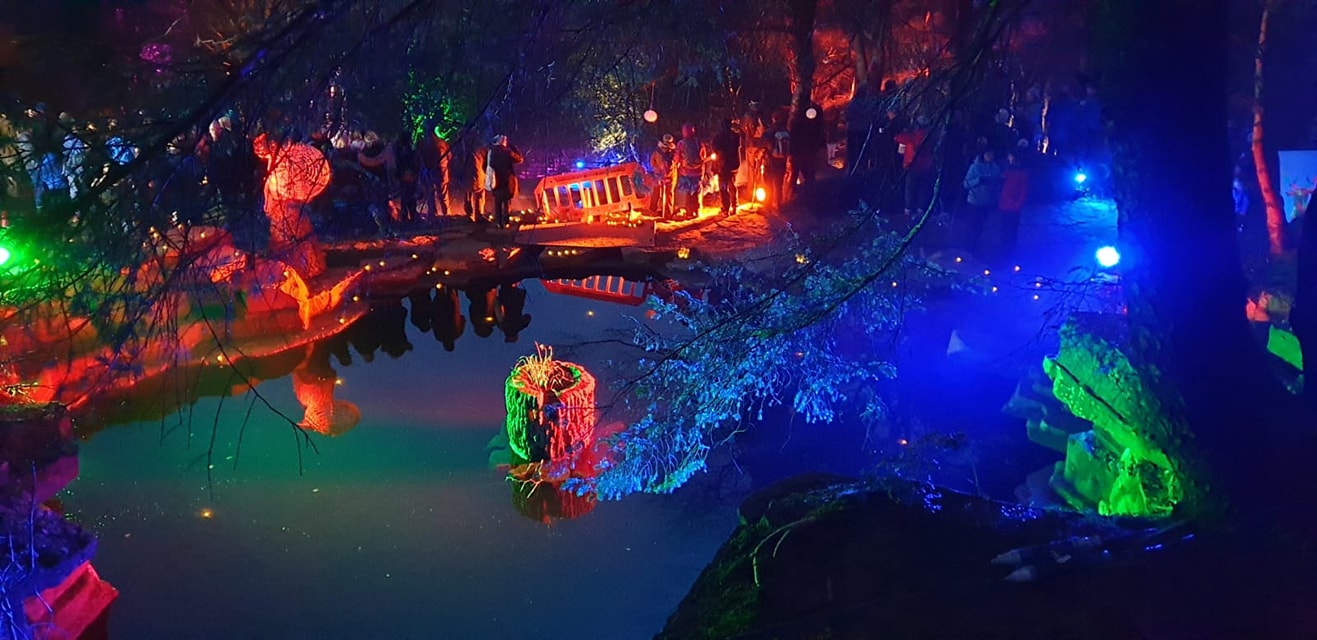 Saturday 18th is sold out.   Tickets for Thursday 16th and Friday 17th will go on open sale at 7pm on Friday 24th January.
Join us for an amazing evening of light and music in the shadow of the Pigeon Tower around the Italian Lake in Rivington Terraced Gardens.
As it gets dark we'll be lighting up the Pigeon Tower and Italian lake area as well as installing some temporary surprises to create a magical spectacle.
We'll have live music, lasers and a light show, a fully licensed bar provided for us by the fantastic Northern Monkey Brewery, as well as a delicious range of hot food, desserts and treats.
This is a great family activity, and there will be no fireworks – no nasty bangs and whizzes!
This event is strictly ticket only, it will be dark and we need to control numbers for safety.
Admission prices:
Adults – £12
Kids (under 16) – £6
Tickets will be available from 7pm on Friday 24th January here:  Shop
Please Note: Your booking confirmation is your ticket.  We will not send out separate tickets.  Instead your name will be checked against our attendee list when you arrive.
This event takes place around the Italian lake, many of the paths include steps and uneven surfaces. If you are concerned about accessibility please phone 01942 821444 to speak to a member of the Rivington Team for advice before booking your tickets.
Please note:
The weather in April can be challenging so dress appropriately and bring a torch for the journey home.
On this occasion, for safety this event is limited to assistance dogs only.